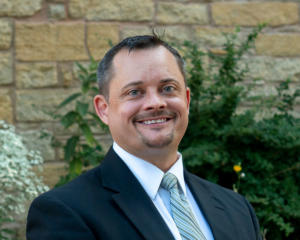 Estate Planning & Probate, Business and Real Estate
Max Neuhaus is a partner in the firm specializing in wills, trusts, probate, estate planning, business, and real estate. Aside from his private practice, Max serves as a Wisconsin Supreme Court appointed Special Investigator, as well as a Judge appointed trustee and guardian ad litem in cases where children have been injured.  Over the years, Max has served as President of the St. Croix Valley Bar Association, President of the River Falls Chamber of Commerce, President of the River Falls Economic Development Corporation, President of the Pierce County Economic Development Corporation and President of the St. Croix Valley Restorative Justice Program.
Max has appeared in multiple editions of Super Lawyers Magazine and has also been inducted into the Wisconsin Pro Bono Honor Society every year since 2015.  Max currently sits on the Editorial Board of Wisconsin Lawyer Magazine and is a current nominee in the 2021 edition of Best Lawyers in America for his Trusts and Estate practice.
When not working with clients, Max enjoys spending time with his family in and around the River Falls community.
Practice Areas:
Current Government Appointments:
Wisconsin Supreme Court Appointed Special Investigator (2014 – present)
Circuit Court Commissioner, Pierce County, WI
Judge Appointed Guardian ad Litem, St. Croix and Eau Claire County, WI
Judge Appointed Trustee, St. Croix County, WI
Judge Appointed Mediator, Pierce County, WI
Independent Hearing Officer, City of River Falls, WI
Current Honors
Best Lawyers in America nominee (2021)
President-Elect: Ezekiel Lutheran Church Council (2020)
President: River Falls Economic Development Corporation Board of Directors (elected president 2019-2021)
Pierce County Public Health Hero (2019)

Wisconsin Super Lawyers Magazine (2015, 2016, 2017, 2018)
Martindale-Hubbell Client Champion (2018, 2019, 2020)
Wisconsin Access to Justice Coalition Pro Bono Honor Society (2015, 2016, 2017, 2018, 2019)
Wisconsin Lawyer Magazine Editorial Board (2016 – present)
ABA Military Pro Bono Project Volunteer Attorney (2008 – present)

University of Wisconsin River Falls College of Business Dean's Advisory Council (2018- present)
National College Athlete Honor Society ex-officio to the Board of Directors (2019 – present)
University of Wisconsin River Falls Alumni Advisory Board (2018 – present)
River Falls Library Foundation Board of Directors (2011 – 2014; 2019 – present)
Turning Point Domestic Abuse Volunteer Attorney (2019 – present)
Past Honors
President: Pierce County Economic Development Corporation (appointed President 2012; re-appointed President 2013)
Chairman of the Board: River Falls Area Chamber of Commerce Board of Directors  (appointed Chairman of the Board 2013)
President: St. Croix Valley Restorative Justice Program (appointed President 2011; re-appointed 2012)
President: St. Croix Valley Bar Association (elected President 2012)
FORWARD: The River Falls Education Foundation, Inc. (founding Board Member)
Pierce County Ethics Board Member (2015 – 2017)

St. Croix County Special Prosecutor (2012 – 2015)
St. Croix Valley Habitat for Humanity Board of Directors

First National Bank of River Falls Board of Directors
River Falls Rotary (Paul Harris Fellow)
River Falls Area YMCA Community Board (Y-Partners Chair: 2010, 2011)
Immanuel Lutheran Church Council (2004-2007)
Leadership River Falls (Class of 2000)
River Falls Board of Education (elected 1997-2000; re-elected 2000-2002)
Turning Point Domestic Abuse Shelter Volunteer Legal Advocate (1999)
American Legion Badger Boy (1996)
UW-River Falls  Track & Field announcer
Licenses, Certifications and Associations:
United States Federal Court
Wisconsin Supreme Court
Minnesota Supreme Court Qualified Neutral for Mediation
National Academy of Elder Law Attorneys
St. Croix Valley Bar Association
River Falls Rotary
Sons of the American Legion
Teaching
Adjunct Professor of Business Law: University of Wisconsin – River Falls (2010-2012)
Education:
Mitchell Hamline University School of Law.  Dean's List
University of Wisconsin – River Falls.  Dean's List
Publications:
Wisconsin Lawyer Magazine
Academy of Legal Studies in Business, San Antonio, Texas
What Clients are Saying…
I met with Max Neuhaus to learn more about how to start up a small business. He was incredibly helpful, ethical and professional. He gave excellent advice and was very easy to work with. I highly recommend him to anyone looking for legal counsel. Great work! – Angela

Max will always be my first call. – Megan
I work with Attorney Max Neuhaus frequently as part of my job. He is professional, treats my clients with dignity and respect, and is always willing to go above and beyond. Thank you Attorney Neuhaus! – Haley

Max Neuhaus is such a pleasure to work with. He is able to look at the big picture of what you are trying to accomplish, then break things down into simple logical steps that no longer seem overwhelming.  After our first meeting, I knew I was in good hands and that everything would be taken care of. – Jane

My right hand man. – Mike
Max was great to work with. I purchased a business and he handled the transaction. He is a great person, friend, and I completely trust Max and recommend him to anyone. – Jeff
I've had the privilege of working with Max Neuhaus for over four years. I am continually impressed with Max's thoroughness, positive attitude and willingness to find the best solution for each client. I have referred numerous business clients to Max and they have always raved about their experience working with him. It is truly a pleasure working with Max and I am sure anyone who meets him would agree. – Danielle
Max is the best, truly a lawyer you can trust and depend on. – Tim
I have worked with Max Neuhaus for many items related to my business (contracts, etc.) and also for estate planning for my family. He is friendly, knowledgeable, and professional in everything he does. He responds to communication quickly and I can trust the information he gives me. Max also has shared other great resources for other needed services in the area. I will continue to work with Max in the years to come and I recommend him to anyone in need of assistance with business or estate planning. – Jenni
He is the best! – Penelope
I hired Max Neuhaus to negotiate a business contract he also has done my estate planning and Living Will.  Max is great to work with. He is clear and concise. When you have questions he takes the time to make sure you understand what is going on. Max's authenticity and compassion is refreshing to work with in today's world.  I have exclusively recommended Max to friends and colleagues. Aside from all that, he has also contributed a great deal to the local community and that puts him over the top. – Bill
We were very happy and impressed working with Max Neuhaus. He is thorough, thoughtful, easy to work with and I believe truly had our best interests in mind at all times. – Keith